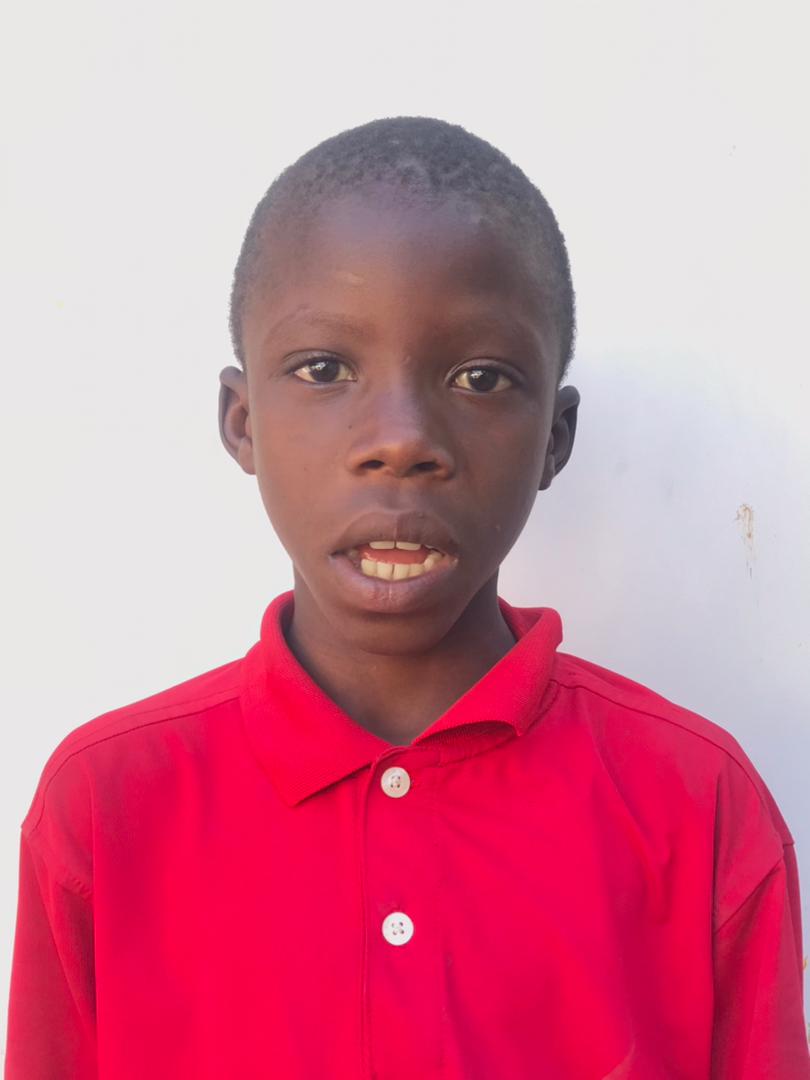 CHILDCARE: Not Sponsored / EDUCATION Not Sponsored
Sonson is 10 yrs old and is living at Fondasyonal Kay Ti Moun yo.
Both Sonson's parents have died. Sonson has an uncle, but he can not care for him. So he was brought to Mackencia, at Fondasyonal Kay Ti Moun yo, in hopes that she would be able to give him a better life.
If you would like to sponsor Sonson you can start your sponsorship today by clicking here DONATE then click the GIVE button. You can choose to set up a recurring donation of $35 per month, or donate $420 for a year in advance.
Be sure to include in the notes who you are sponsoring. Include your email and a mailing address so we can send you a Welcome Packet with more information about your child.
Or you can send in your check with your contact information and the name of the child you want to sponsor to:
United Hearts Haiti
14019 CR 1250
Tyler, TX 75709